If you're a Newark and Sherwood District Council tenant or leaseholder and care about your home, where you live and the housing services that you receive, why not help us to improve what we do and how we do it?
We can help you set up safe events in your community to try to get more people involved or you can work with us individually to improve the services that we offer to all tenants. It really is up to you!
Tenant involvement opportunities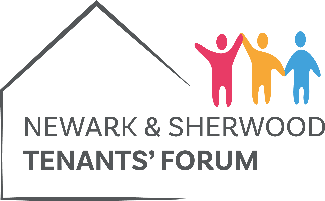 Over the next few months we are reviewing how we do things. Tenants and leaseholders will be able to suggest ways in which they would like to see how things work. Together we will provide a menu of opportunities for all people, whether you have a day to spare, a week or even just five minutes.
In the meantime if you want to get involved now, you can either speak informally to a tenant who is already involved or if you want a general picture about what is available at the moment, email our Tenant Engagement Officers at getinvolved@newark-sherwooddc.gov.uk.
Estate walkabouts
Estate walkabouts are a great way for you to help us keep our communities clean, tidy and problem free. You will meet other tenants, staff members and agencies involved in maintaining acceptable standards in our communities.
We aim to resolve any issues within four weeks, which could involve us working with tenants to tidy gardens or replacing missing street signs.
All walkabouts start at 10:00am.
Estate walkabout dates
Date
Area
Meeting place
Tuesday 7 March
Hawtonville A
Hawtonville Local Office
Thursday 9 March
Southwell, Farnsfield, Thurgaton & Bleasby
Kings Court Community Centre
Tuesday 14 March
Chatham Court, Tithe Barn Court, Queens Corut and Lovers Lane
Chatham Court Car Park
Thursday 16 March
Boughton (Retford Road estate) and Kirton
Adjacent to 9 Bentinck Close
Tuesday 21 March
Boughton (Hallam Road estate)
Adjacent to 58 Hallam Road
Thursday 23 March
Farndon
Trent House Community Centre
Thursday 30 March
Hawtonville B
Hawtonville Local Office
Tuesday 4 April
Victoria Gardens & Knights Court
Knights Court Community Centre
Tuesday 11 April
Fosse Estate
Beaumont Walk Community Centre
Tuesday 18 April
Balderton (Mount Road area) and Barnby
William Ghent Community Centre
Thursday 20 April
Hawtonville C
Onestop shop Bowbridge Road
Thursday 27 April
Ollerton and Wellow
Ambleside Community Centre
Tuesday 9 May
Winthorpe Road
Winthorpe Road Community Centre
Thursday 11 May
Boughton (Hallam Road estate and Wellow)
Adjacent to 58 Hallam Road
Tuesday 16 May
Balderton (Wolfit Avenue area)
Manthorpe House Community Centre
Thursday 18 May
Boughton (Retford Road and Walesby)
Adjacent to 9 Bentinck Close
Tuesday 23 May
Sutton on Trent and Carlton on Trent
Snell Close Community Centre
Thursday 25 May
Welbeck Avenue, Lawrence Street & Newstead Avenue
Lawrence Street Play Area
Thursday 8 June
Howes Court, Vineway, Wilfred Close, Cross St, Massey St and Barnbygate
Barnbygate Community Centre
Tues 13 June
Holme, Collingham and Harby
William Bailey Community Centre
Thursday 15 June
Farndon
Trent House Community Centre
Tuesday 20 June
Coddington
Wellgreen House Community Centre
Tuesday 4 July
Hawtonville A
Hawtonville Local Office
Thursday 6 July
Edwinstowe
Lynds Close Community Centre
Tuesday 11 July
Winthorpe Road
Winthorpe Road Community Centre
Thursday 13 July
Clipstone
The Circle Community Centre
Tuesday 18 July
Hawtonville B
Hawtonville Local Office
Thursday 20 July
Chatham Court
Chatham Court Car Park
Tuesday 25 July
Fosse Estate
Beaumont Walk Community Centre
Thursday 27 July
Balderton (Wolfit Avenue area)
Manthorpe House Community Centre
Thursday 31 August
Balderton (Mount Road area)
William Ghent Community Centre
Tuesday 5 September
Farndon
Trent House Community Centre
Thursday 7 September
Chatham Court, Tithe Barn Court, Queens Corut and Lovers Lane
Chatham Court Car Park
Tuesday 12 September
Boughton (Retford Road estate) and Kirton
Adjacent to 9 Bentinck Close
Thursday 14 September
Boughton (Hallam Road estate)
Adjacent to 58 Hallam Road
Tuesday 19 September
Southwell, Farnsfield, Thurgaton and Bleasby
Kings Court Community Centre
Thursday 21 September
Ollerton and Wellow
Ambleside Community Centre
Tuesday 26 September
Hawtonville B
Hawtonville Local Office
Thursday 28 September
Blidworth
Rookwood Close Community Centre
Tuesday 3 October
Rainworth
Cambridge Close Community Centre
Thursday 5 October
Lowdham, Gunthorpe
The Leys Community Centre
Tuesday 12 October
Bilsthorpe and Eakring
The Green Community Centre
Tuesday 17th October
Victoria Gardens and Knights Court
Knights Court Community Centre